Review
Price

Range of Features

Usability
Krups EA9010 Bean to Cup Coffee Machine
"Creating the perfect blend should be considered an art and the EA9010 is a fine machine to help you achieve this."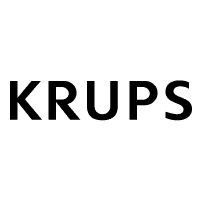 Pros
Packed with features
Aesthetically Pleasing
Krups first came into existence in 1846 making them one of the oldest and most experienced organisations in the world when it comes to creating products that focus on coffee.
That is only a good thing for us and now in 2018, Krups focus heavily on utilising technology in order to gain the perfect brew.
They do this by using smartphone technology to enable customers to prepare drinks remotely, so they are sat waiting for them when they return home.
This model, the Krups EA9010 also features their iconic patented Thermoblock feature making Krups firm innovators and always exciting when releasing a new coffee machine.
So, what makes the Krups EA9010 Bean to Cup Coffee Machine so good?
Thermoblock
The clever folks at Krups came up with a unique patent that enables consistent temperature to be achieved for each coffee made.
They called this Thermoblock and you will wonder how you ever lived without it.
The ability to adapt the temperature to your liking is a vital component when it comes to garnering the perfect brew and an area that other machines fall short in.
This alone makes the Krups EA9010 worth a serious look especially if you have a penchant for piping hot coffee.
Options Galore
The EA9010 is also a great machine just to get on with things.
If you do not want to have to spend hours understanding the very inner workings of a coffee machine, then look no further.
Krups have included a healthy 17 pre-programmed options for you to get you going and in all honesty, those options alone will no doubt cater for what you want in the short-term.
Looking more long-term, then the machine boasts a variety of options to enable you to experiment with heat, pressure, and froth all to gain your coffee just how you like it.
Strength
Alongside the ability to control temperature is the option to control water quantity (the tanks holds a solid 1.7L) and coffee strength through the grinder every time you create your perfect cup of joe.
Creating the perfect blend should be considered an art and the EA9010 is a fine machine to help you achieve this.
Display
In order to be able to control all of the above features, you need to be able to see what you are doing, right?
This Krups machine comes with a full colour centered display unit that is easy to understand and make sense of.
The machine comes with an instruction manual as expected that often bamboozles you at times but by and large, it is quick to pick up, especially if you have prior experience of bean to cup coffee machines.
However, if not, the manual comes in a number of languages to guide you through the process, but we recommend sticking to the 17 pre-programmed options just to get started with until you get to grips with the many features.
Looks
Symmetry is important when it comes to aesthetics as automotive designers will no doubt tell you.
This is where the Krups EA9010 really comes to the fore with its beautiful silver shell, gloss black front housing the control panel and centered triangular coffee cup base adding perfect lines and symmetry to an already attractive machine.
The design is crisp and looks almost simple with its lines but that only adds to the sense of importance the machine conveys as it fits snugly into anyone's kitchen with aplomb.
It may not be the eye-catching centerpiece, but it will be a smooth tasteful, almost hidden gem in your kitchen perfect for social or just personal use.
Maintenance
The EA9010 is priced quite high but because of that, it means the folks at Krups have ensured that one thing you will have to worry about that much is maintenance.
We have mentioned many times before that no one likes to clean a luxury product and the quicker this is done the better.
This model features a bottle of descaler to help keep the coffee tasting as fresh as possible as well as smart water filter that cycles the water through on each programme causing the minimum fuss.
What's Wrong with it?
At just under £1000, let's not kid ourselves, it is expensive.
Thanks to the patented Thermoblock water consistency ability and sleek design, that price is probably justifiable, but only just.
When you consider the much more feature heavy Sage Dual Boiler by Heston Blumenthal would require only a smaller additional financial commitment, we find it hard to see people opting for this machine when the Sage is slightly the more complete machine.
The price also puts it in the premium price bracket putting it out of reach of the average household and that is a shame, but hey, they have to make their money back.
Getting to grips with the instructions can also be a little bit of a task meaning if you are new to bean to cup coffee machines then you may want to consider something else for the first time.
Conclusion
Krups has done a fine job on the EA9010 and you certainly should not discount this machine when looking to purchase a bean to cup machine.
The patented Thermoblock means you will get technology not available by other manufacturers and the number of pre-programmed settings is also a boost to get the ball rolling quickly.
However, competition is a problem for Krups and as we mentioned above, mainly the Sage Dual Boiler by Heston Blumenthal.
Both machines sit in the premium price bracket and although the Sage is more expensive (by about £100) if you are thinking of spending a thousand pounds on a home bean to cup coffee machine, then you are unlikely to squabble over a ton.
That is a problem for Krups because although the EA9010 delivers on so many fronts, it still does not match the sheer quality and power of the Sage and that could prove to be a sticking point.
Do not get us wrong, you will not be disappointed by the Krups model, but the fact remains at that price point, you can demand a lot, and although is comes close, the Sage is better.